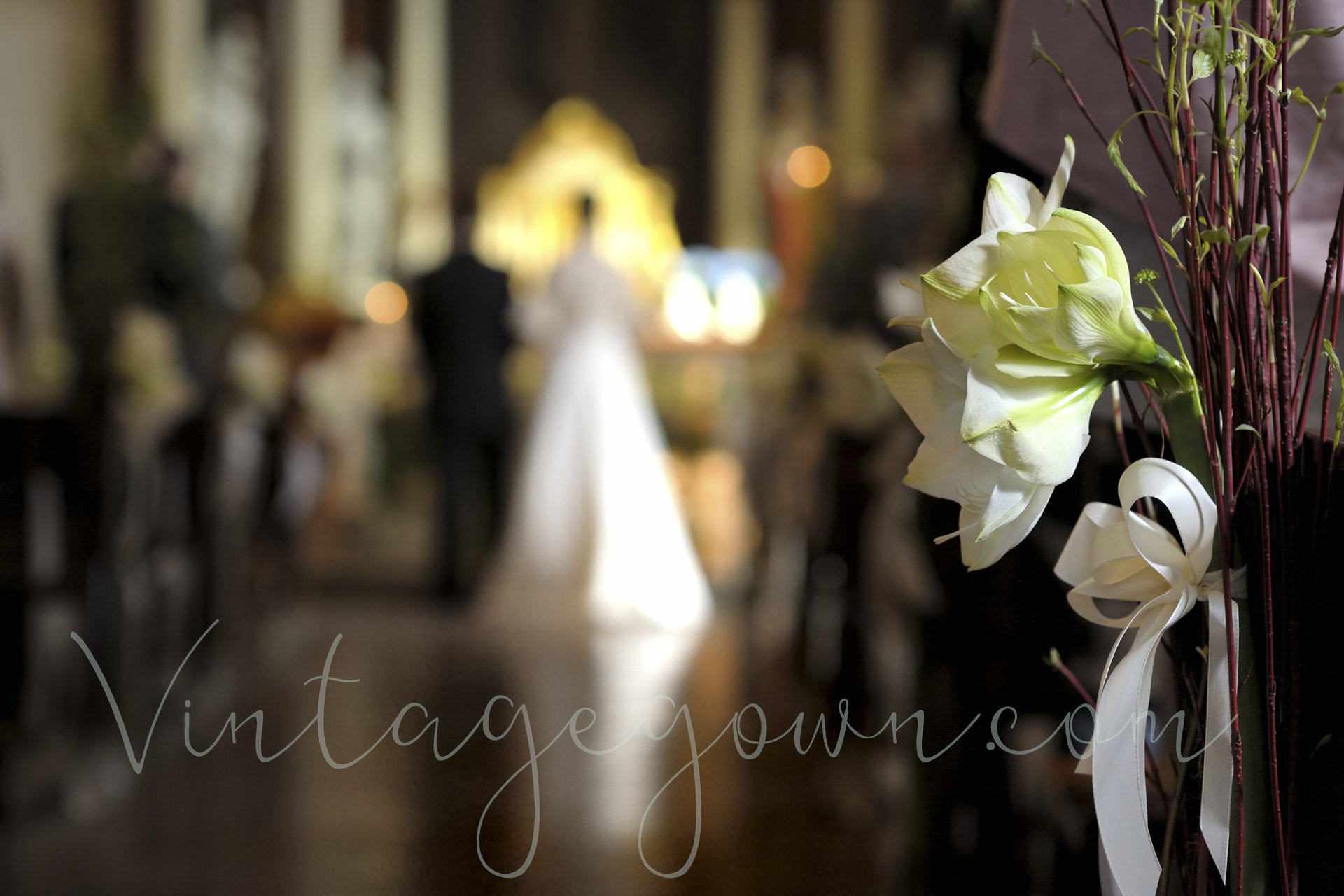 SHOP POLICIES
Take a minute and read our Terms and Conditions before ordering.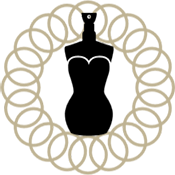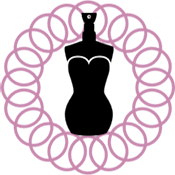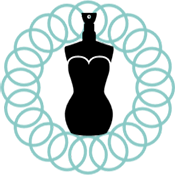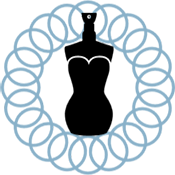 Frequently Asked Questions
What is your return policy?
International Sales are final. USA customers have a no-questions-asked return allowance within 5 days of your delivery confirmation (for any item over $150.) The return incurs a 5% re-stocking fee and the Buyer is responsible for return shipping. Items under $150 are a final sale. A 5% re-stocking fee is applied only to returns.
How to Make a Return: If you are not satisfied with any *item valued at over $150, then simply send us an email and follow the detailed instructions on how to return here. The five day turnaround will only begin AFTER the date of delivery. This is recorded on the USPS website with a delivery confirmation number. Please see our RETURN PAGE for more information.
*Museum Pieces, such as Wax Blossom Headpieces, are Final Sale.
INTERNATIONAL: We welcome International customers! Due to US customs duties we cannot accept an International return, so All International Sales are final. That's why it's important to establish communication so that you feel comfortable with your purchase. For more information, please see our INTERNATIONAL Page.
What if I have questions before the sale? What if I need more details?
Our wedding gowns have active shopping carts, but don't fret- you can always place a gown on Hold. This helps us eliminate the need to charge a re-stocking fee because of a measuring misunderstanding. We'd like all buyers to read the gown description page and then measure themselves carefully before making a purchase. That way the buyer knows EXACTLY what they're getting. Fabulous!
Anytime you have questions, you are welcome to call or email us. And if you have a question or problem after receiving your merchandise, we'll be here to help. The site is open 24hrs. but we are available by phone only during Hawaii Standard time. Hawaii Standard Time, can be 6 hours behind the East coast, so Noon on the East Coast corresponds to 6 a.m. Hawaii time. If you need to telephone, it is best to pre-arrange a call time with an email.
How can I be sure that an item of clothing will fit?
Check your measurements: You may need to add on an inch for wearing ease. Do your measurements match with the gown?
If the answer is yes, and you want to proceed with the purchase but need to ask for further details; e-mail us with your name, your measurements, the gown's name and your Hometown location. We'll place a Hold with your hometown information to indicate that you have first rights to the purchase.
Next: This opens the communication concerning fit and measurements. The Hold will remain for three days, allowing you to ask questions and to check your measurements. For more help on this, read our MEASURING FOR FIT Page and Size Chart. If you have any questions about fit, please don't hesitate to ask. Unfortunately, if your e-mail is bounced back to us, no hold will be placed.
Try to err on the larger side when factoring your measurements. It's always easier to take in a garment rather than letting it out. We'd rather hear you say, "I'm swimming in this!" than "I can't get it over my hips."
Wedding Gowns: Choosing a wedding gown is an important moment. The return policy for U.S.A. buyers covers items over $150. If our 5% re-stocking fee and 5 day return policy is agreeable to you, and you've got no questions, you may proceed with the purchase. We accept Pay Pal.
What is a Fair Evaluation of Vintage Clothing?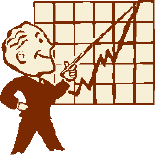 Please note that in describing the defects in vintage, we are being very descriptive. We try to find even the smallest fault in each item and describe it so you'll know exactly what you're buying. In most cases, the defects are small and not noticeable unless closely examined. Most people would normally overlook these defects (fuzziness on appliqué, pecking, a pull in chiffon, etc.) or not see them at all. Therefore, please don't be nervous about our sometimes extensive list of faults in an item, we are just trying to be fair and truthful. Remember that most of our items are antiques or vintage pieces, so some wear should be expected for the age of the item. If we do state that an item isn't in very good condition, we will state this without any attempt to make the garment appear better than it actually is.
Conditions of vintage items are based on a sliding scale from 1 to 10.

To some vintage sellers, excellent condition means that the item is like new — while to others it means that the item shows rips, stains or a tiny hole. How confusing!  We try to find even the smallest fault in each item so you know exactly what you are buying. We would never call an item "excellent" if it even has a tiny defect.
Because of this, we have a sliding scale from one to ten that is very truthful.
VINTAGE FAIR–Scale from 1-3
Needs tender loving care. May have a stain, excessive wear, holes in the fabric or a tear in the tulle. Still worthy of consideration if you know a good seamstress or can do it yourself.
These gowns are still beautiful, they just need care. They are perfect for photographic or theatrical purposes or worn for wedding after restoration. Rarely do we place these gowns on the website, but just in case…we'll let you know the skinny on them when we do.
VINTAGE GOOD–Scale from 4-6
A "Vintage good" gown will be wearable for a wedding but may have a flaw, which we will fully describe.
This could mean that the gown has been patched, that it has impossible to remove soil marks, light underarm discoloration, or that hem dirt that may preclude a seamstress hemming up the garment. Laces may be fragile, nylons may be grey, chiffons may have a pull and satins may have scarring… Please check each gown's description page for specifics. You may decide if the dress is suitable, and we will strive to answer all questions. If you are willing to accept that the passage of time may have left its mark on a gown without diminishing its distinction, a vintage good dress can be a superb value. Often times these gowns are most affordable. Most of the gowns on our website fall into this category.
Said Oliver Goldsmith in 1754, "I…chose my wife, as she did her wedding gown. Not for a fine glossy surface, but for such qualities as would wear well. We sometimes had those little rubs which providence sends to enhance the value of its favors. Handsome is that handsome does."
"Vintage good" beaded bags may be missing a few beads which does not detract from the overall statement of the bag, but bear mention. Headpieces such as orange blossoms made from wax may have slight damage, but are still beautiful and wearable for your wedding and should be considered a piece of history. Vintage Veils may have a tear that is not readily noticeable, but bears mention. Please check each item's description page for specifics.
VINTAGE VERY GOOD–Scale from 7-8
A "vintage very good" gown will be in great condition for its age but may have one or two exceptions to keep it from being listed as near mint condition. All "vintage very good" gowns are wearable for a ceremony, but may have areas of wear that need to be mentioned. There may be marks that are barely noticeable and do not detract from the gown's beauty but bear mention. Each dress will be fully described in its page description. A "vintage very good" gown may have never been worn or worn once for a ceremony and heirloomed. These gowns have a charming look that is obviously vint- "aged." Gowns that have been cleaned with an archival process will be noted in their description.
"Vintage very good" gloves, headpieces and beaded bags are usually in very good condition with normal wear that is unnoticeable to the outside view. Please check each item's listing carefully for specifics.
MINT to NEAR MINT CONDITION, NEVER WORN–Scale 9-10

MINT — To be MINT condition, the item has to be perfect. No exceptions. To find an older vintage item in mint condition is nearly impossible. Most vintage items have flaws, and even the most minor flaws make an item less than MINT.
NEAR MINT — The flaw has to be looked for to be found. Even when considering a brand new item, its condition is often below Near Mint because of the way it has been handled or packaged.
"Mint or Near Mint condition" gowns are most likely found on our contemporary page, with the exceptions being a vintage "deadstock" gown that has been found in near perfect condition.
The Manufacturer's hangtags may still be on the gown. Never worn for a wedding, the condition will be like new, but the gown may have encountered normal handling. Please be aware that most of our near mint condition gowns may need a quick once-over for loose threads or sequins after transit. Most likely a "mint condition" gown will be absolutely brand new and perfect, save for an unnoticeable blemish or mark that could be from the manufacturer. Any surface blemishes that we find will be noted in the gown's page description.
A Bride who chooses to purchase a mint or near mint gown is asked to handle it with extreme care so that should she decide to return her gown, we can then offer it to the next prospective bride with the same unblemished rating.
Contemporary or new gloves, headpieces and beaded bags may be given a mint condition rating and sold as a vintage "look" item. These items will be listed on their page descriptions as new so there will be no confusion as to their age.
VINTAGE RESTORED–Scale from 4 to 10

Oh, How we love a vintage restored gown! These gowns have been restored to wearable condition, archivally cleaned and further enhanced by added combinations of Svarowski crystals, new laces, hakelgimpe, metallic trim or freshwater pearls. A "Vintage Restored" gown will be vintage with contemporary and possibly authentic vintage embellishment. Ceremony ready and in good to excellent condition, these are gowns with unusual, designer flair. Each Vintage Restored gown will be described accurately and fully in it's page description.
Vintage restored items such as beaded bags, veils and headpieces will be duly noted in their respective page descriptions alongside the designer's bio, if any.
Please ask us for clarification on any rating.
We've named each gown to make it easier for reference! Please use the name of the gown in your email subject header. Contact Us Here
Will you do alterations for me?
We cannot alter clothing for you, but yes, we have seen some amazing transformations of vintage gowns, even re-sizing them with gussets on the sides. Most Bridal shops in your area will have contract seamstresses. Try to get them to give you the name of their best seamstress who may do side work for you. Tell them that you have an heirloomed dress that has been in the family and would like their shop seamstress to work on it. Try to get them to quote you a price that you are comfortable with. We'd prefer that you find someone with good dressmaking skills near your hometown.
Establishing a relationship with a seamstress will allow you more options when re-wearing vintage clothing and personalizes your style.
You may also print out the gown's description page from the website to take to a seamstress to see if she can easily handle the alteration.
What are my shipping options?

We ship via USPS Priority Mail as a default. If you are in a Rush, we recommend Express Mail for Rush service (added charges apply and our Hawaii location limits the travel guarantee to three days, not two.) We insure all items and provide tracking information to you via email.
If you do require expedited shipping, your credit card must be approved for the added postage. If your credit card is declined by the system, we will notify you, but the order is void until the transaction is approved. *We need a 3 day minimum for express mail orders for travel from Hawaii to mainland.
Shipping Fees are factored by dimensional weight. We do not charge handling or material fee.
International Shipping Options: First Class Mail for items weighing less than 4 pounds, Global Priority, UPS and Express International for items weighing more than 4 pounds. We'd like all buyers to read the item's description page and then measure themselves carefully before making a purchase as all International sales are final sale.
PACKAGING: It usually takes us approximately 3 to 7 days to package a gown, but we can package up and ship most rush items within 36 hours for a flat fee of $35 We take pride in our presentation and find that when we are rushed, we sometimes overlook something. Sometimes packaging takes a little longer, because stuff happens. Maybe one day we get swamped with orders beyond our wildest dreams, or someone gets sick, or we have a power failure in the neighborhood or maybe, just maybe, everything happens all at once. In those instances we just have to take a deep breath and keep on working.

All said, the nature of our company is to take it slow and steady – that way it's done right. However, If you are in need of a fast package, we'll forego the presentation and send your shipment via UPS or Express Mail and charge your card accordingly. Please allow 3 days for Express Mail travel time because of our Hawaii drop-off location.
Don't Be Shy
If we didn't answer all of your questions, feel free to drop us a line anytime.
Get In Touch