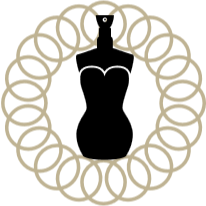 X- SMALL
BUST: 32.5″ MAXIMUM
WAIST: 24″ MAXIMUM
HIP: 34″ MAXIMUM
MODERN DAY SIZE
O TO 2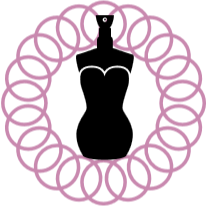 SMALL
BUST: 34″ MAXIMUM
WAIST: 27″ MAXIMUM
HIP: 36″ MAXIMUM
MODERN DAY SIZE
3/4 TO 5/6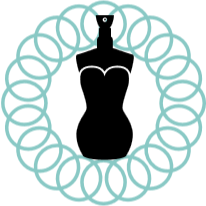 MEDIUM
BUST: 37″ MAXIMUM
WAIST: 30″ MAXIMUM
HIP: 39″ MAXIMUM
MODERN DAY SIZE
7/8 TO 9/10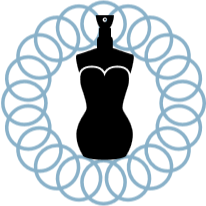 LARGE
BUST: 40.5″ MAXIMUM
WAIST: 33″ MAXIMUM
HIP: 43″ MAXIMUM
MODERN DAY SIZE
11/12 TO 13/14
TO FACTOR HEIGHT
Vintage gowns are measured from the shoulder to the front hem in inches. To factor whether or not a gown will be suitable, please subtract eleven inches from your height.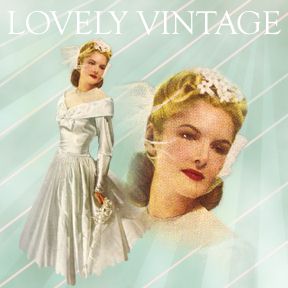 For example, if you are 5′ 4″, your height is 5 feet x 12 inches = 60 inches + 4 inches = 64 inches
Take the 64 inches and subtract 11 (for the approximate size of your head) = 53 inches.
Your shoulder to front hem height is 53 inches for bare feet.
It should be easier to consider the height of your heel within this measurement. For instance, if you find a dress with a shoulder to front hem height of 56 inches, this dress a 5′ 4″ bride perfectly if she chooses to wear three inch heels.
Ok, to make it easier…
The website will show a maximum allowable height for each gown. If a gown is "suitable for all heights," this means that the gown is not petite and does not appear to have been altered. It will fit a tall bride.
Petite height equals 4 ft. 8″ to 5 ft. 3″
Petite hem lengths measured from the shoulder would range between 45 to 52 inches on the website.
Average height equals 5 ft. 4″ to 5 ft. 8″
Average hem lengths measured from the shoulder would range between 53 to 57 inches on the website.
Tall height equals 5 ft. 9″ to 6 ft. 4″
Tall hem lengths measured from the shoulder would range between 58 to 65 inches on the website.
All petite, average and tall guidelines are meant to be approximate. Please check each gown's description page for actual gown measurements!
Thanks for reading and happy gown hunting!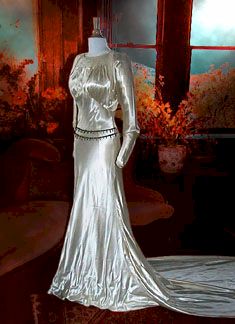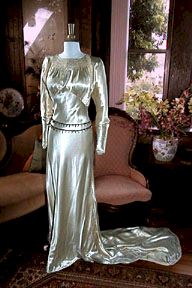 1930's Gowns are rarely found in size 8 and above. The majority of our 1930's silk phosphora bias cut gowns are in sizes XS and S which correspond to a modern day size 0 to 4.
Vintage 1930's bias silk gowns do not have zippers. They must be pulled over the head. A little bit of wearing ease is necessary for movement and flow. Most 1930's gowns must be worn a size larger than your regular dress size to eliminate the "stuffed potato" look. For instance, if you are a size 2, you'll need a size 3/4.
Phosphora Sizing Chart

You'll Need = Bias Cut Size
Size 0 you'll need Size 2-4
Size 2 you'll need Size 4-6
Size 4 you'll need Size 6-8
No matter how much you love a gown that is listed on the website, if the measurements you take with a tape measure are too large to fit the gown,
it's best to move on…
If on the other hand, you are tiny enough to consider one of these gowns and wish to place your name on a wait list, please send us you name and size*
*Please include your measurements from the sizing chart above.
Now's the time to be honest! If you don't have your measurements recorded, now's the time to do so… Don't tell us that you're going to lose weight before your wedding, we want to know what your size is at the moment! You will be matched with a gown based on your current size.